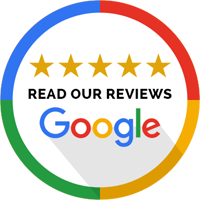 What Our Patients Say
What others say about chiropractic care can help you make the right health care choice. Review a selection of Newton Wellness Centre patient testimonials below and please email us or contact the office if you have any questions.
Here's to your health
Newton Court Wellness Team
---
Great Experience
Great experience,no wait time.
-Maria M.
---
Got Me Back To Work
I injured my lower back while working on a jobsite and was unable to continue working. Being self-employed, I could not afford to be off work for an extended period of time. I was referred by a friend to Newton Wellness Centre for chiropractic care and Dr. Sandhu and Dr. Dhesi had me back to work and fully functional in a week. I thought I would be off work for at least a month. I cannot thank you enough for all your help.
-Cody P.
---
No More Neck Pain
While exercising at the gym, I tweaked my neck due to an improper warm-up. I saw the chiropractors at Newton Wellness Centre and in four treatments I was completely pain free with full mobility of my neck. They showed me rehabilitation exercises and stretches that I now do regularly on my own to prevent this from happening again.
-Linda H.
---
Migraines Gone
I was very hesitant to see a chiropractor when I was having migraines. My mom convinced me to go in, so I did very reluctantly. Dr. Dhesi and Dr. Sandhu explained the procedures very patiently and put my fears to rest. They explained exactly what the problem was with my neck and how we would go about fixing it. I went in for regular treatments over the course of a month and I no longer have any migraines!! Thank you so much for everything!
-Sukhi S.
---
Knee Pain
I had been suffering from severe knee pain for about three months. I thought I had injured my knee somehow but I couldn't recall any specific events or trauma. I went to Newton Wellness Centre after trying all sorts of other therapies including cortisone injections. After doing an examination, the doctors told me that the problem may be a result of poor biomechanics in my feet leading to extra stress on my knees. They did a computer gaitscan to evaluate the function of my feet and showed me how my feet were pronating excessively which was resulting in extra stress on the inside of my knees. I was prescribed custom prescription orthotics for my feet and my knee pain was gone within a week!
-Sung Minh C.
---
Shoulder Movement Improved
I hurt my shoulder playing tennis two years ago. Doctors told me that I had developed scar tissue in my rotator cuff and that it would be very difficult to have a full recovery. I saw Alisia for deep-tissue massage therapy and I developed full range of movement in two months and I am now completely pain free.
-Cindy L.
The sooner you take action, the sooner we may be able to help you. Contact us and get started today!